HOW TO GET RID OF MOSQUITOES
Russian secrets
You hate being bitten by mosquitoes? Can't tolerate its most annoying shrill buzzing sound? Getting stressed-out while trying to snatch at or squash a mosquito in the middle of the night? Sick and tired of disturbed or broken sleep? Or even worse, suffering of an allergy from mosquito bites?

If even one answer to the above is YES, then surely you would wish to know about a guaranteed, creative idea how to get rid of mosquitoes! For the whole night! Even if there were a large number of mosquitoes in your room, lurking on ceilings, walls and hidden in every possible corner…

then let me share with you the secrets how Russians effectively get rid of mosquitoes in a blink of an eye, in a very easy way and at almost no cost involved. Easy, fast, economical, highly effective. Not possible, you would shake your head. I tried it myself many, many times and it always works! Just read on and try. And you will wish you could thank me personally for this advice. Your best wishes will be thanks enough...

Now to the Russian secret… We all know about the wafers which are meant to be inserted into the electrical mosquito repellent. However, for instant and very effective results you still need to use them, but in a different way.

A very easy way, though: grip one wafer with a tweezer or anything similar and burn it from one side, extinguish the flame and let the smoke spread. Walk with this smoking wafer across the length of the room in your hand for 1-2 minutes (depending how big your room is). Usually no matter how many mosquitoes are already in the room, not a single one will bother you all night till the very morning! Magic is done. Now you can sleep peacefully. And remember far away Russians who… also know how to sleep peacefully.

By the way, if you are single (or some of your friends are looking for a decent, talented and attractive lady who is prepared to be good wife and wise caring companion – yes, yes, such women still exist, maybe not for long though.……. in our feminist era. Then have a look at a matrimonial website www.marrymecity.com – (not dating!), but matrimonial that was created for family orientated people only. Free registration, all functions including chat, video and audio. And, to top all of these, many interesting articles and useful tips. This website is regularly updated and new content added! www.marrymecity.com
….If I meet you here again here – after you tried my "sleep" recipe and it is proved to you that it DOES WORK (miraculously!) and you feel like giving…….. then I would recommend you to purchase a book on Healthy food – very unique methods how ….. even your kids will begin to encourage you to eat fruit and vegetables! Moreover, not only you and your family will benefit (healthy food = happy illness-free life!), but it will be your charitable deed – the money will go to support a fundraising for moral and environmental education for children: www.kindbook.com - in other words, for the better future of children of our planet.


P.S. Before saying good-bye I would like to add something else: Recently I was listening a radio program – listeners were encouraged to call in and disclose their secrets in the mosquito struggle…. Many methods were offered, such as the use mosquito nets, to sleep with an electric fan on (or air-con), rub in special cream or lotion – mosquito repellent, don't open windows when it is already dark outside, use net on the window... However, none of the above-suggested methods can be compared with the simple "magic" I shared with you today. And up to today (you can challenge me – please do!)- an instant effect cannot be achieved till now, by any other known method.

Let me wish you healthy undisturbed sleeping and sweet dreams. And don't forget to share this "stress-reliever" with your friends!
Matrimonial ideas and tips. Marriage in mind? Looking for a Russian bride online? Then read this...
::: What you should know about Russian women

I am sure that you will be quite surprised to learn that most women of European background on matrimonial sites are Russian, particularly with matrimonial services that are meant to foster marriage and dedicated to those who wish to create a family. While dating sites are loaded with ladies from other countries.

Then also, there are hardly any Christian Russian matrimonial websites or Muslim Russian matrimonial websites.

You might have been (and still are) wondering why Russian women? The answer is rather simply profound: Russian ladies are naturally very family orientated and much more homely than most of other ladies from the USA and Europe. And Russian women generally put family above career or anything else.



With compliments from
MarryMeCity.com : Russian women are looking for life partner. Join FREE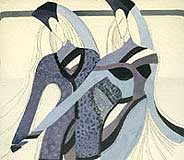 With compliments from
MarryMeCity.com
FIND YOUR IDEAL MATCH TODAY !
Hurry up to join us - it is ABSULTELY FREE!
REGISTER NOW >>>