ARTICLES ON WEDDINGS AND WEDDING RELATED
Marriage tip:
Matrimonial Ideas what you can write about
Be truthful

Write in easy to understand language especially to those whose English is not their first language

Write from the heart

List your good qualities

Mention characteristics you are wanting to improve on (for example, "short temper if provoke")

Don't hide poor characteristic you are working on to improve

Do not be unreasonable with expectation from your partner because we are all unique individuals


Write about:
• family and circle of friends
• activities, social, sport, etc. without exaggeration
• day-today life in your area and country
• your city and national circumstances
• places of high interests
• seasonable differences and weather patterns
• everyday's things you can do for your partner without struggle
• about what you can and you like to do for your partner on special occasions
• ask what reciprocating things your partner would like to inform you of within ability.
Talk about outlook in life in social, economical, political and other issues.

Talk about expectation regarding maintaining or starting family.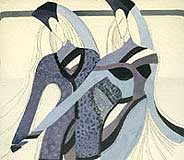 With compliments from
MarryMeCity.com
FIND YOUR IDEAL MATCH TODAY !
Hurry up to join us - it is ABSULTELY FREE!
REGISTER NOW >>>