Success stories from our Muslim Matrimonial Site MarryMeCity.com
Across the Oceans - LOVE knows NO barriers

Dear Lily.
I am very moved that you are so worried and give attention to each sister.
I met a man on your site, now I'm a wife.
Happy wife
I am very!
I am very grateful to you!
I sincerely wish you success in what you do for the Brothers and Sisters.
Thank you very much!
May the Most High help you
Elina, October, 2019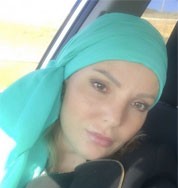 I need to thank you many many times, i am waiting for my 3rd child, since I got married to really good man from this site MarryMeCity. I am so sorry I write so late but better later than never. I was searching for my love of my life till i was 34. And almost lost any hope. Till the destiny took me to your site. And i found! Really good man. Husband loves me, he adores our kids. I left Azerbadjan over 6 years ago, And now i fond my home, my love and my children. Pity my children don't speak Russian but now I can fluently speak English. When I left my country to get married I didn't speak English or Arabic. Wishing all who is in this site - success and find love and life!

Emira,from Baku

--

i used this site for marriage in 2012, and i did get married to a lady in kharkov, but maan.... she was a princess
Musa UK

--

Good day. I met good person in this site, I am deleting my profile.
Aelita, Novosibirsk.
October,

--

Ас салам алейкум ва РахматуЛлахи ва баракатуху As salam aleykum wa RahmatuLlahi. Al'hamdu li Llah, Thanks to ALLAH and thank to your help I got married. Barak Allahu fi-ki.
Rita B.

---

Спасибо, а я уже жду 3-го ребеночка. Извиняюсь, что так поздно написала. Лучше поздно чем никогда. Искала до 34 лет, уже и надежду потеряла найди хорошего и состоятельного, но судьба привела меня к вам. На вашем сайте мужа искала больше года. Но нашла. И хорошего! Муж меня любит, детей просто обожает. Я уехала из Азербайжана уже 7 лет назад, в Эмираты, и теперь с моим мужем и моими детьми обрела свою новую родину. Жаль, дети пока русского не знают почти, но зато говорим на английском. Думаю, что надо добавить - до отъезда я не знала ни арабского, ни английского. Английский мне дался легко, говорю свободно. Арабский пока в процессе. Успехов вам всем!
Элмира. 2017
---

Assalamu aleikum ya rahmatuLlah! Respected admins of this site, please delete my profile because I met her my husband In shaa Allah!

Aliya., October 2016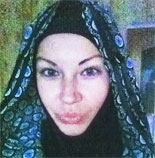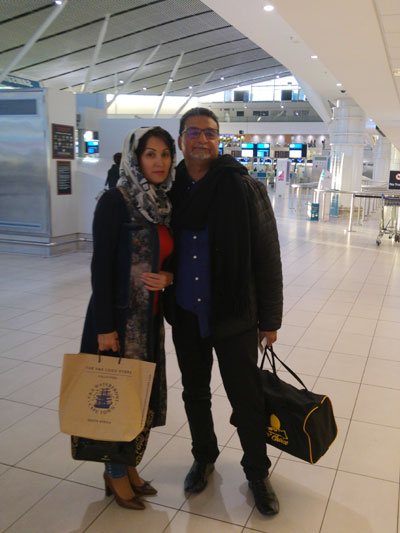 Assalaamu 'alaykum! My name is Ibrahim. I am very happy to have met Galiya from Kazakhstan. I think she is a fantastic human being and very beautiful woman. I would like to say THANK YOU to the organizers of the website.
Ibrahim. August 2016.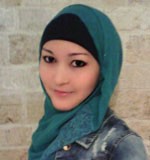 I would like to delete all my details because I met in your site very decent man. We are in contact for 2 months. Insha Allah, I am getting married to him. We began our preparation for the wedding, I already ordered wedding dress.

My greatest thankfulness to you Maryam and to your site. May Allah make your site blooming and prosperous. May Allah give khayr to you, sister, and all, who are busy with this site, for such important project.

All brothers and sisters I wish to meet their second half, inShaAllah.
JazakAllah Khayr.
Muslima26.

19 July 2016



I wanna delete my profile because I met here good person already.
Rushania, RF,
16 May, 2016.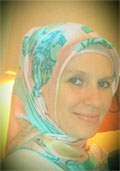 لسلام عليكم و رحمة الله و بركاته. Please would you kindly
delete
my profile because I have already found my second half.
Thanku.جزاكم الله خيرا
14 May, 2016

Assalyamu alaykoom!
In your site I met very good moslem brother and
don't want to keep my profile anymore. Now we are working on some issues
how to get organize everything and
we will make nikyah alhamdulellah!
Jazak Allahu Khairun!
Nisa, Russia, May, 2016

لسلام عليكم و رحمة الله و بركاته. Please would you kindly delete my profile jamila@ because I have already found my second half. Thanku.جزاكم الله خيرا


Ssalaam, team in marrymecity! I need to tell you I found good man and he wants to come to get marry. I delete my profile. I say thank you, you helped me really. Sumaiya, revert, Moscow.
May, 2016.

Ассаляму Алейком уважаемая сестра Марьям. Я всегда стараюсь ответить с уважением. Я примного благодарна вашему сайту!на сайте все доступно и понятно и хорощий дизайн приятного пользования. И Вам большое спасибо зв ваши ответы на мои письма. Вот хочу Вам сообщить что на вашем сайте я уже нашла мужа из Омана и мы собираемся пожкнится и по этому очень прошу удалить мою анкету из сайта так как я уже нашла Альхамжулилдах свою судьбу.и дай Аллах всем помощи и щастья и вам за создание такого хорошего сайта.Спасибо больщое.
29 мая, 2016
Лина, Россия.

Assalam alaikum! I am asking you to remove my details, please! I get acquianted by Your site with very positive person and things are going for Nikaah In Shaa Allah. I will surely write to you about result. In Shaa Allah.
Nisa, Mart, 2016.



Огромное спасибо. Я познакомилась через ваш сайт с прекрасным мужчиной два месяца назад. И уже успела выйти за него замуж. Огромное спасибо Вам и Вашему сайту. Огромная просьба. Если на сайте есть ещё какая то моя регистрация, то удалите её. С уважением. Елена
Many thanks! I got acquainted in your site with wonderful man 2 months ago. And I already got married to him. Thank you very much to you and your site. Big request. If I left my registration in your site, please delete it. With respect. Helen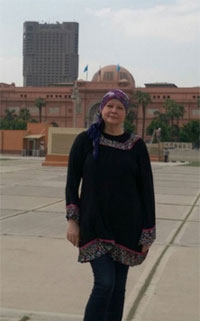 Thanks for your support and your help to fina my wife
and i wish you a great increase in your site helpping the single muslims in married
i was happy to be with you during this time and hope you continue your great job
Mohamed A rahman, Egypt, October, 2015

Dear support team, thank you for your letter and your help, I got married with my husband last month, and he is best man in the world!!!!!!!!!!!!!!
Katya, Russia. 2015

Assalamu alaykum. May Allah award you! I got married to man from Pakistan,now we live in Pakistan, alhmadulillah. I would like to advice all girls, who didn't find their second half yet, - since you came to Muslim Matrimonial Agency, be realistic in your criteria, trust Allah and get married for Allah, make dua, read Istikhara namaz.
Ассаляму алейкум! Пусть АЛЛАХ вознаградит Вас ! я вышла замуж за Пакистанца ), теперь мы живем в Пакистане , Альхамдулиллях ) Я хотела посоветовать тем девушкам которые еще не нашли свою половинку , раз уж вы обратились за помощью Мусульманского сайта знакомств , быть менее придирчивой к выбору мужа , полагаться на АЛЛАХА , и выходить замуж ради АЛЛАХА , делайте Дуа , читайте Истихара намаз , и АЛЛАХ поможет Вам в вашем искреннем намерении выйти замуж за хорошего мусульманина иншаАЛЛАХ ), только не ждите принца на белом коне , они бывают только в сказках ))))))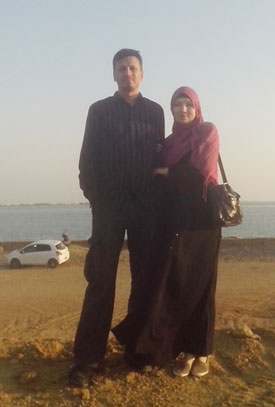 Ummu, 4 April 2015




Thank You very much, for your help. I am married, already for 6 months, alhamdulillah, due to your work Allah gave me husband. May Allah be pleased with you. Fatma.
Спасибо Вам огромное , за вашу помощь ! я замужем уже 6 мес альхамдулиллях ), благодаря вашей работе АЛЛАХ дал мне мужа, пусть АЛЛАХ будет Вами доволен ))))

Aslam Alykum, First of all I am very great full to Allah (swt) who guided me to search this marrymecity dating site to find a muslim wife.
I met my wife Khadija on this site and after communicating for a little while, it felt like our match was made in heaven.
We have so much in common that every day feels like in heaven. Thanks to Allah (swt) and this site marrymecity.com which helped me to find my life partner. Now we both are so happy and enjoying our daily life and wish every body, men and women, on this site very good luck to find their other life partners.
Thank you.
from
Maroof and Khadija.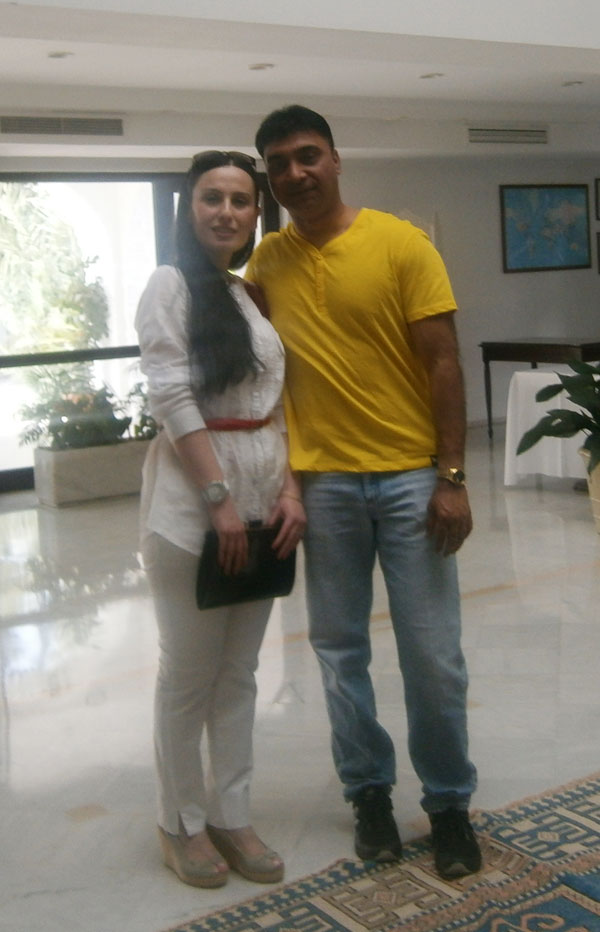 (2014)



As for me, I found my happiness though personal assistance of support team Maryam. She is the one who was helping me for many month to find the right person! Now, in 2014, I am married in South Africa for over 3 years, have a beautiful baby girl. And I am expecting AGAIN! Today I can't dare to imagine what could have happened, how my life would be today if that time I didn't establish contact with Maryam who personally guided me all the way, till the day of my wedding!
Oh yes, I was registered in another matrimonial site www.LoveNikah.com and my husband at that time was had profile on both sites as well. So I guess it helped also, as we both could see each other's profile online and became curious to find out more (though Maryam's help)!
Million thanks!
Muslima from Baku (latest photo below)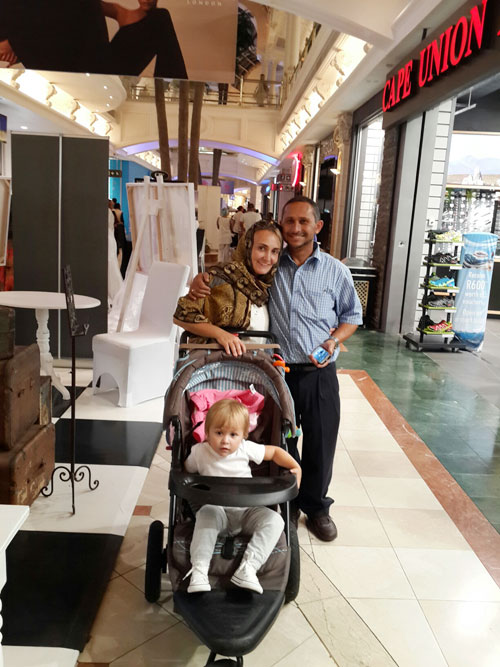 Cape Town, South Africa


15 Feb 2014
We received success story from Russian lady and Indian gentleman
'I have successfully found my Soul mate through your Magnificent Matrimonial Site: Marry Me City.com
With Grace and Blessings of "Allah" We have decided to get marry very soon, we will always Great-full and Thankful to our "Almighty" and as well to your Magnificent Matrimonial Site: Marry Me City.com for bringing us together as Soul Mate / Life Partners.
We will inform you after our marriage.
I Once again thanks to all your supporting team and the Great Organization for providing such Valuable Service.'

December 2014
Ассаламу алейкум ва РахматуЛлахи ва баракатухи. Я вышла замуж. И спасибо вам за ваш сайт. Мы с мужем познакомились на нем.
Что я могу сказать сестрам?! Верить в Аллаха, верить всем сердцем. Я понимаю, что очень тяжело верить людям сейчас. С моим мужем это произошло как-то легко. Он все, что обещал, выполнял. И при этом я ничего не просила у него. Он с Лондона, и прилетел в Москву, оплатил мои прилет туда. Он доверял мне и я верила ему. АльхамдулиЛлях. Я вышла за него замуж, и я вторая жена. И я благодарю Аллаха за то, что он мне дал такого хорошего мужа. Сестры, читайте Дуа и слушайте сердце. Вам процветания и всех благ от Аллаха. Ваш сайт помог нам встретить друг-друга. АльхамдулиЛлях. Ассаламу алейкум ва РахматуЛлахи ва баракатухи.
Алина, Россия. Декабрь, 2014.
(примеч. от редакции: Алина вышла замуж через 3 месяца после регистрации на нашем сайте мусульманских брачных знакомств www.MarryMecity.com)

13 February 2014
Wa alaikum assalyam. Thank you SO much for your work and understanding. Thank to your site I met my husband. His first letter to me he wrote on 30 September 2012 (I still remember this date!) Soon he came to meet me in person, we accomplished NIKAH. Then again, we met few times, got married in court. Then I began to wait for visa. And now, this Sunday (16 February 2014), In Sha Allah, we are going to him with my small daughter, where his big family is waiting for us.
I wanted to write to you, your site, long time ago, to say my THANK YOU.
When I registered in your site, I looked at marriage photos of those, who got married due to your site, and thought to myself - and my wedding photo in Sha Allah will be here. And now my dream came true (not my photo here, but my success story). Djazak Allah Khayran!
Ala S.


"I am writing this email to inform and thanks you for your support and assistance. Alhamdulillah I found my match and now happily married to a girl I met on your website."
Umar, Saudi Arabia

I meet good person in your site and going to get married soon. I am very grateful to admin of this site and to all who work on this site. Thank you for everything! Your site is the best!!!
Marina, Russian Federation

We are extremely grateful for your service, and through the Almighty rehmat and blessings we found each other.
We are very much in love, and are perfectly compatible, even though we are from 1000's of miles apart.
I did not think it was possible that two people could meet over the internet and agree to get married without having seen each other in real life, and only after seven weeks.
The Almighty is certainly wise in his understanding.
Thankyou and I wish your site the very best for the future.
Your Sincerely
Abdullah.


First of all I wish to express my sincere gratitude to the founders of website marrymecity.com - for their great idea to bring Muslim people together, for their inspiration and making it possible for 'singles' to find our second half in this wide world.
My special words of thanks to professionals of the site and, particularly, to the support team. These brothers and sisters very co-cooperatively, react to requests and needs of people, they give great advice and provide orientation to different issues. JazakAlalh Khair. May Allah grant them khair for their care and attention towards people, for their willingness to help even outside office hours.
As for my particular situation - I must admit that by being left alone, with five small children on my hands, I fell into depression. The situation seemed to become totally unbearable, not seeing any way out of my crisis. Even though I don't have any financial difficulties, I have great respect and status in society, and wasn't deprived of my kids. I understood that to survive, to live further without a husband is rather difficult. Grey days of loneliness without a man's love, care, support and warmth.
Then I asked Allah to help me, to guide me, to give me a 'clue' how to find 'a way out'. A new thought came to my mind, as a kind of inspiration what I should do! I must start to search by myself. And where else one can search for life partner if not on the internet...
With shaking hands I typed related keywords, simple phrase 'muslim marriage agency'. It was my very first time I was looking for a marriage agency, Especially for marriage agency in internet. To be honest, I didn't really believe that I could find a husband through this means, but there was a small sparkle of hope deep inside my heart.
The results of search engine came back with marrymecity.com being first. I again made du'a and asked Allah to assist me to fill my marriage profile correctly, to guide me in this not-so-easy task.
And what a miracle - I began to receive letters on the very next day. And within just in a week I received a letter that put a 'full stop' o my expectations. A handsome man from South Africa immediately attracted my attention with his kind eyes and gentle look. And what letters he writes - only a woman with a stone heart won't melt from such caring words. Intelligent, attentive, full of personal attention and serious intentions! Even through using a computer's translator one could feel the decency, tact and good manners of this person, and what is most important - sincerity of his intentions.
His country at first was absolutely unknown for me. Except Nelson Mandela and Ahmad Deedat, I never heard anything about South Africa, to be honest, I never paid any interest. But after reading the letters of my new friend from far away, I started my research about this country. And, on top of everything, additional letters from support team (some of them live in South Africa and gladly answered to all my questions with regards to this country). In other words, it was a last drop in my cup of doubts. And I made my final decision. And when he made a proposal in one of his next emails, I said 'YES'.
Obviously we still have to go through many organized issues, related to my relocation and other life's necessities, but it only requires some time and our patience. As the most important we have done already - we made our decision! And the rest - nothing, in comparison with our happiness and our inshAllah great future. We have found peace in hearts and now impatiently waiting for our first meeting, our nikah and our future marriage life inshaaAllah. Thanks to Allah for guiding me to this website and for inspiring its founders to create and to run such important Islamic portal - to unite souls who believe in Allah and who wish to live in compliance with Sunnah - to have family!
I am wishing all to find their happiness.
With many many thanks. Sister in Islam.

Rehmat, I found my happiness in this site, thank you for your great work. Thank you very much.
Daliya, Tatarstan.

Nuriya is writing to you. I got married, but I didn't believe in online matrimonial. However, I forced myself to register, just to try. And he, my today's husband, found me here himself. Honestly, I never trusted in any matrimonial agencies, be it offline or online. But it is REAL!
Nuriya, Russia

Hi dear moderator of marrymecity! Thanks for your response. Decided to send you my story: born and bred in Russia, city Kazan, Republic Tatarstan. I am 26 y.o. Worked as English teacher in one local Centre of Foreign Languages. There I met one woman - she is the mother of one child, whom I taught English. We began to communicate. She told me that she got married to foreigner and soon they both (she and the child) will relocate to his country.
I was quite surprised how brave she is (and how lucky she is) . In response she took out sheet of white paper and wrote on it the address of this website where she succeeded to meet decent groom.
First, I didn't took it very seriously. I didn't think that I might be as lucky as she is - to meet my second half in internet, in marriage muslim site.
Soon that woman left Russian for good. By that time I didn't check this site. Only few months later I happen to read this paper again - with site she recommended. I decided - ok, let me try! I registered, finally. And, in 2 weeks, despite of my skepticism against any matrimonial agency or marriage website, I received email from my future husband. He is Egyptian by nationality, but lives and works in Saudi Arabia for 13 years. After some time of our online communication he came to visit me in Kazan (Russia), so we could meet in real life. Then he invited me to Egypt, where he introduced me to his family. On the same occasion he made proposal and I accepted. In 6 months we got married. Now we live in Saudi Arabia in city Jeddah, near Red Sea. Very beautiful place. And recently we celebrated 1st anniversary of our marriage.
Here is my story. Your site gave us the unique opportunity to find each other, thank You very much!
As matter of fact, my husband, before registration on your site and establishing contact with me, corresponded with other girls via other marriages sites. There were even some scammers so decided to look for Muslim matrimonial site, not just for site with Russian women.
Lonely hearts met each other in your site and obtain their happiness. Thank you very much for your essential mission - to help muslims to find each other!
I am attaching our photos - one was made in Kazan (Russia), another photo - in Egypt. We both would love you to publish our story - so other people can benefit from our story. I'd strongly suggest all who are in search for their second half but in doubt for internet matrimonial - just give it a TRY! And you will see Wonders. This site real! We are from our own experience know this and would recommend your site to everyone who need matrimonial services, real services!
Many many thanks,
Yuliya (Kazan)
2 photos below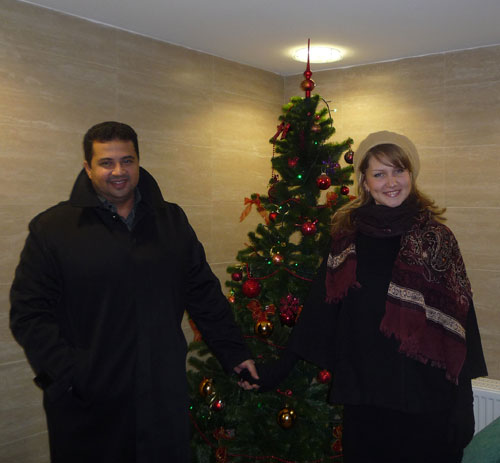 V Kazani, (In Kazan, Tatarstan, Russian Federation)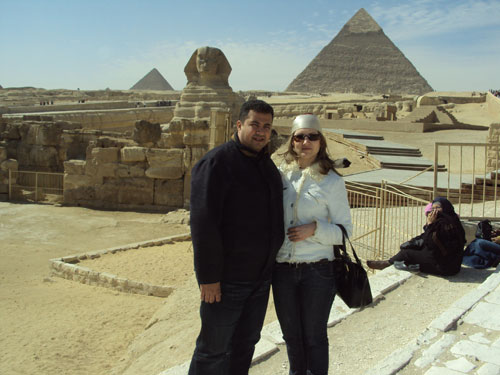 In Cairo (Egypt)