Nikah Matchmaking Tour to Ukraine
Getting Married in Ukraine, get married in Kiev
Who is Muse? >>
Best Woman is here >>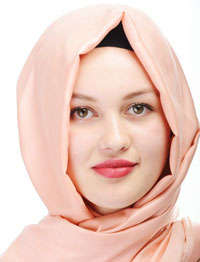 Your online communication went well, you are all excited to go to Ukraine to meet your potential bride, your beloved wife-to-be. She is all ready to get married to you and to pack her bags to follow you to your country, to shower you with abundant love, care and unconditional support.
Just picture this in your mind: the afternoon is perfect and you together with the one you love are standing in front of, for example, very popular in Ukraine St. Michael's Golden-Domed Monastery in Kiev.
After long romantic conversation, the beloved one is saying the sacred sentence. What if both of you cannot wait until you get back home? Here is another picture.
In a bright evening at the beachfront of Trukhaniv Island surrounded with birdhouses of Skvorechnik, suddenly it comes across your mind that there is no better place to get everything official with your loved one.
Skvorechnik is a place beyond characterization; this is the place where people do yoga, sing, meditation, dreamcatcher craft, eat, drink, play, and talk a lot. It is cultural cente.
Read our story: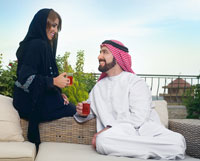 HOW I MET MY UKRAINIAN WIFE >>
Documents you need to get married in Ukraine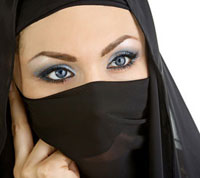 Since you are not citizen of Ukraine,documents should be done correctly.
Below are some things to do to make sure all goes smoothly.
Get the following documents ready.
REMEMBER:
all documents must be translated in Ukrainian language officially.

Passport

Valid visa or residence permit for permanent or temporary period of time

Document confirming you are single. In case you were married before, a document confirming legal termination of previous marriage is needed.

Passport Confirmation. Copy of your passport with apostil (or scanned passport with affidavid) must be sent to State Migration Service of Ukraine for residence permit confirmation. The process typically takes 5 days to complete.

Certificate of Border Crossing. The State Border Guard Service of Ukraine issues the certificate, but you only need this if your passport has only been issued for less than six months.

If your bride is Muslima, Mahr is important. You must discuss it with her or her familiy and agree upon before processing with any docs. However, if your Ukrainian bride is not Muslim, Mahr doesn't apply.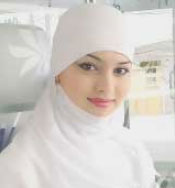 The easiest way to do this is to have everything prepared for you by experienced professional tour agency that provides the service. The Matchmaking Agency does all the hassles and ensures that everything is in accordance to your preference. Starting with official invitation and guidelines how to get visa and airticket & hotel booking (if you decide to go on budget and prefer to do some steps yourself) till the marriage ceremony in local Home Affairs and even assiting your bride/wife with docs to get visa to your counry. You can choose to have the ceremony held at a respected hotel or (preferably) a beautiful venue for examples historical cathedral or tourism destinations. It wouldn't be difficult to look for such place in Kiev.
A Nikah Matchmaking tour agency is more than just a mere wedding planner. Because such agency specializes in handling visitors from all around the world, it would be safe to assume that its employees have great understanding of local wedding regulations and how those rules apply to tourists or foreigners. In most cases, you will want the agency to bypass some of the bureaucracy to get things done much quicker without putting the legality of the marriage to risk. If you plan on getting married in Kiev, make sure you work only with reputable tour agency in the city.
'Prices of Bridal Tour to Ukraine' >>

We organize personalised Tours to Ukraine:

admin@askMuslima.com

Whatsapp:
+7 915 179-2194
Want to marry Ukrainian / Russian lady?
Read
these MARRIAGE ARTICLES

Why I look for beautiful Muslim bride online >>



Who is Muse? >>



Slavic woman from former USSR >>



Beauty of Russian women >>



Ukrainian women >>

Why men seek for Gorgeous Slavic brides >>

4 main grave mistakes in Matrimonial profile >>

Ukraine weddings, Ukraine brides >>