Attention all Tatar Muslim singles in Sankt-Peterburg! Are you tired of swiping left and right on dating apps with no luck? Are you ready to take control of your love life and meet someone who shares your values and culture? Then we have the perfect event for you!

Join us for the first-ever Tatar Muslim speed dating event in Sankt-Peterburg, hosted by two top Muslim Tatar and international matchmakers who actively help to find soulmates for the last 20 years. Their success stories well-known around the globe. This year Rauza and Layla Khanum actively participated in Sabantuy in Dubai.
This is your chance to meet other like-minded singles in a fun, safe, and halal environment.

We will provide a comfortable and relaxed atmosphere where you can get to know each other through short, timed conversations. And don't worry about any awkward moments - our matchmakers will be on hand to guide you through the process and ensure that everyone has a great time.

So what are you waiting for? Sign up now and take the first step towards finding your soulmate. We can't wait to see you there! We are organizing Muslim Speed Dating in Kazan,Moscow, Dubai and S-Petersburg.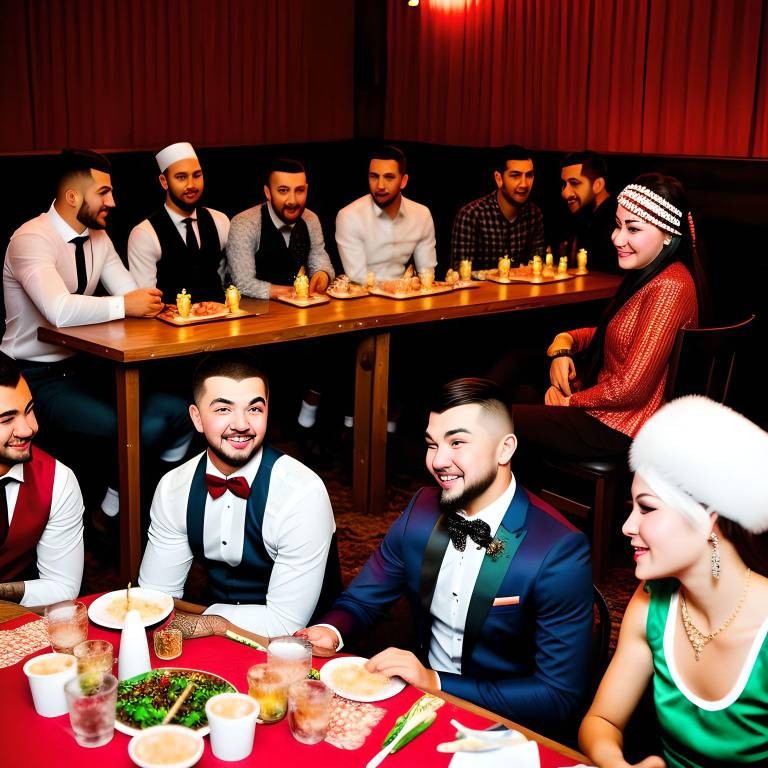 Tatar dating is a unique and fascinating experience that offers a glimpse into the rich culture and traditions of the Tatar people. Tatars are a Turkic ethnic group that primarily reside in Russia, but can also be found in other parts of Central Asia and Eastern Europe.
Dating in the Tatar community is often rooted in tradition and family values. It is common for families to play a significant role in the dating process, with parents and elders often involved in the decision-making process. This can include arranging introductions between potential partners and providing guidance and advice throughout the relationship.

Tatar dating also places a strong emphasis on respect and honor. It is important for both men and women to show respect towards each other and their families, as well as to maintain their own honor and reputation within the community.

In terms of courtship, Tatar dating can be both romantic and practical. Traditional courtship practices may include exchanging gifts, writing love letters, and taking walks together. However, practical considerations such as financial stability and compatibility with family values are also important factors to consider.

Overall, Tatar dating offers a unique opportunity to experience a rich and vibrant culture while exploring the joys and challenges of building meaningful relationships. Whether you are looking for a long-term partner or simply interested in learning more about Tatar culture, Tatar dating is an experience not to be missed.