RUSSIAN WOMAN from Tatarstan
PRETTY russian MUSLIM GIRLS
(MOSLEM BRIDES)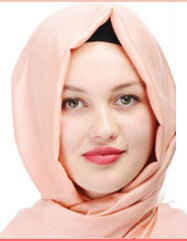 For every Muslim Russian woman her husband and children are PRIORITY!
Sincerity of Russian Muslima
The most important goal for a Russian woman is and always has been to acquire a family, a husband and children. From a young age, Russian girls dream of raising a family, of being swept off their feet by a knight in shining armour and of becoming a mother.
There is no greater happiness for a Russian woman that to be at the helm of the family, to be an amazing housewife, to maintain a warm and comfortable home, to nurture the children and, most importantly, to be a fantastic wife to their husband. Having said this, Russian women are unique in the fact that, aside from the family, they also value their freedom and equal rights. Russian women are always striving to realise their potential in their chosen profession and often make successful businesswomen. This makes them stand apart.



Musim and non-Muslim Russian-speaking women have many qualities. Muslim women love to look after others and also like to be valued in return. Their aim is to look and feel beautiful at all times. They love it when their husband values and is proud of their beauty and does not get jealous when others look at them. Russian Muslims are feisty but also devoted, ridiculously loving but also particular, affectionate but also demanding. They are excellent, caring, loving mothers and housewives, but also exceptional businesswomen. Russian women are certainly unique in every way!
Russian woman dreams about fairytale wedding
Every Russian woman, Muslim and non-Muslim, is a delicate soul, she is able to love unconditionally, but can also be very sensitive. To her husband, she can be both puzzling and an open book, often at the same time. Naturally, every Russian woman dreams of a beautiful fairytale wedding and cannot wait for the day to arrive. For her it is the ultimate dream, the most important day of her life, the celebration of love.
The wedding is the start of a journey of happiness, love and family life which is predetermined for her from birth and which constitutes her purpose in life.
The journey is long, therefore every woman dreams that her wedding day is special, unforgettable and unique.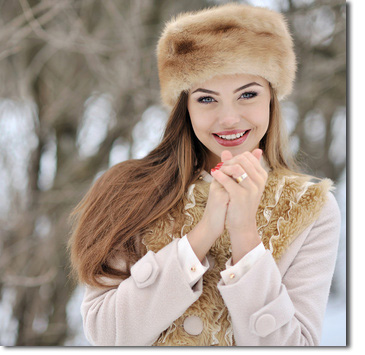 The Russian woman is unique in that she carries out this journey of married life with joy, interest, passion, hope and reason. She is always fully aware of the needs of her husband and is sweet and dear to him. She carries out life with her head held high and revels in pride at the fact that she is married and is a mother! She is happy in the fact that she can be with her loved one and united with her husband. He who can value the boundless charms of the unique Russian woman will find a staunch companion in life who will bathe him in an ocean of happiness and joy!

In this rapidly changing century, where feminism has influenced many spheres of life, sensual and charming women are becoming less and less prevalent. More often than before, women are choosing to take on male roles both in family life and in the rest of society, to dedicate themselves to heavy duties and to distance themselves from the role that God intended for them, namely, to run the household. At the same time, the amount of happy and successful families in the world has decreased. If this was an isolated case, it would not be significant but this scenario is occurring more and more, from country to country.

Having said this, Russian women always feel the desire to carry out their intended role even when times are hard. Unique Russian women have faith in their instincts, their internal feelings and intuition. In comparison to other nations they have always been more sensitive and susceptible to the feelings of the heart rather than the mind and cold logic. In this, their uniqueness and strength shines through.

<
Muslim Russian women are different
Muslim Russian women are extremely different from other women. Only Russian women can boil over with emotion, love implicitly and wholeheartedly embrace love, family life and children. The Russian woman will never put her marriage to one side for the sake of work or a career as there is nothing more important to her than her husband, love and family.
Author of article "Russian women": Alisa.