WOMEN FROM TATARSTAN
TATAR women
(about women from TATARSTAN)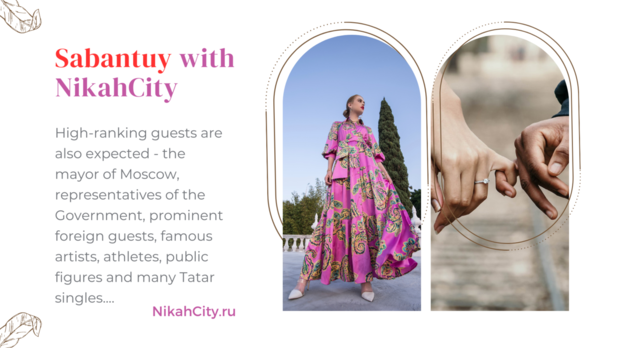 Women of Tatar origin. Tradition & customs in Tatarstan. Modern Tatar women.

Tatar women truly are one of the Almighty's marvellous creations. The Lord fitted their heart with such a deep and boundless love towards children, their neighbours, and this wonderful world. The precise mission of a woman is to bring virtue to the world and to be an example to others. Tatar women have been blessed with a wonderful harmony and musicality. Every Tatar woman radiates a spirituality from within, an intellectual finesse, a sincere generosity and operates on a higher spiritual level.

From childhood, the Tatar woman is taught to view marriage as a fortress in whose stable walls she can gently attend to her husband and her children. As the saying goes, "A woman without a husband is like a horse without a bridle." However, as the Tatars themselves believe, the husband's word is, of course, law (although any law can stand to be corrected!) Tatar women are devoted Muslims, and fully embrace their customs and traditions. However, there are no signs of yashmaks and paranzhi in the wardrobes of modern Tatars like there were in the wardrobes of their ancestors.

A good deal of the Tatar population now wears what is referred to as "European-style" attire. The contemporary "fashionista" has in their wardrobe stylistic items which contain hints of their national heritage, for example, their shoes: imitation chiteks (embroidered leather boots), or items that show off the famous Tatar needlework displaying the unique beauty of the earth and marvellous flora.

Up until 1927, the Tatar script was first based on Arabic characters, then on Latin. From 1939 it was based on Russian characters. From the autumn of 2001 more characters were transferred into the new Latin alphabet. The Tatar lexicology is filled with "loaned" words from Arabic, Persian and Russian. There are many Arabic and Turkish words in the Tatar language and also words from Farsi and Urdu. As a result, those from Turkey would understand the Tatar language as would those from Pakistan for example.
Tatr women - excellent housewife

Every Tatar woman is a fantastic housewife, is highly domesticated and lovingly takes care of the family and guests. The national Tatar cuisine is renowned for the fact that its fundamental ingredients, as in other related cultures such as Bashkortostan , Uzbekistan, Turkey, are pastry and meat. That is a lot of pastry and a lots and lots of meat. This does not, of course, constitute the concept of a healthy diet. Guests, as a rule, are privileged to receive such exotic foods as Kazylyk (dried horse meat), Gubad (a layered pie with an unbelievable array of fillings from meat to cream cheese) or Talkysh-kaleve (a monstrously calorific dessert made with butter, flour and honey). This feast is accompanied with Ayran (a mixture of yogurt and water) or tea.

A good deal of Tatar women have been blessed with such qualities as resourcefulness, perseverance in achieving their goals, zeal, gumption, where with all and loyalty. Besides this they are devoted, obliging and decent; they will never deceive or betray anyone and they will always stick to their word. To this list, we can add innocence, sincerity, kindness and selflessness. Tatar women truly are a wondrous creation from above!

Author of article "Tatar women": Alisa.
Join Muslim Marriage website now >